Help talent find
jobs in your portfolio
Lead the world's best talent directly to your portfolio companies with your automated, custom-branded Job Board.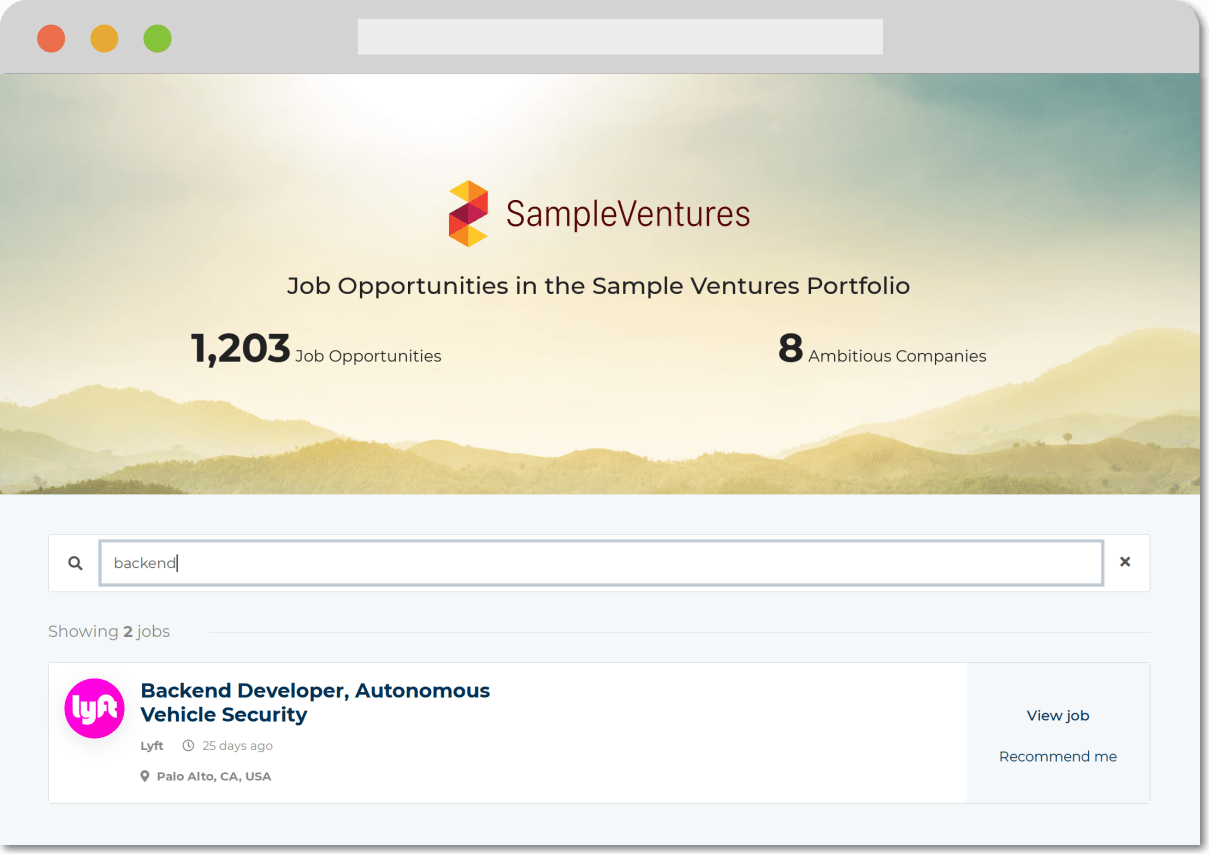 Intuitively Find Jobs
Backed uses the Sompani Job Board to lead the most ambitious talent to their portfolio.
100% Automated
Jobs in your portfolio are automatically monitored and added on your Job Board on a daily basis.
Performance Dashboard
View page views and clicks and compare performance of your companies' job postings.
Talent Pool Integration
Offer job seekers to request an introduction and match profiles to other openings in your portfolio via your Talent Pool.